On this week's Treasure Coast Insider with Anna Valencia Tillery from White Glove Moving we talk holiday lights. Joined by Renee Maclees, GHO Homes Director of Marketing, we learn about the three weekends of drive through Christmas splendor. Plus, we get to learn about the three charities benefitting from the Saturday afternoon experiences as well as the varied communities GHO is building in. Learn about it all by listening here.
Our Hosts
Accomplished on- air personality, Anna Valencia Tillery takes great pride in absolutely everything she does hence The Treasure Coast Insider. With an enthusiastic outlook on life and a skilled weaver of words, Anna can take the boring and make it brilliant, offering a fresh perspective to audiences far and wide.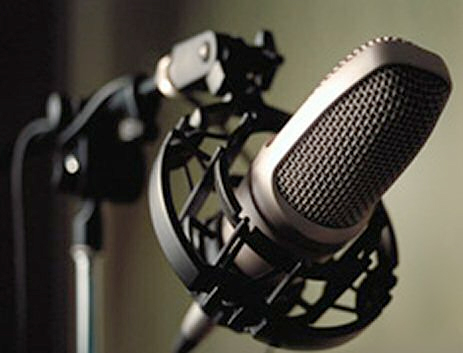 Ft. Pierce, Florida's South Hutchinson Island is known for its beaches, sunshine, and easygoing way of life for its residents and visitors. With lots of fried seafood options and sit-down restaurants offering chowder or sandwiches, the area was missing fresh, made to order Vietnamese cuisine. On Sunday, Aug. 20th the Tran Family opened Viet Bowl at 835 Seaway Drive to help fill that gap to rave reviews with customers loving the idea that the food could be enjoyed inside the stylish restaurant space or to-go for dining on the beach or in the comfort of their own home. Dozens of people visited enjoying complimentary pho with an array of garnishments and passed appetizers while reviewing the new menu and sipping on bubble tea or various Asian beer.
Having three other local, successful businesses the Tran family patriarch, Tony Tran, has always had a love of culinary and restaurants in his veins.  After relocating his wife, Briana, and five children from Missouri to Vero Beach, FL the Tran family opened Foxy Nails at 646 21st St. in 2012. Offering nail services and lash extensions seven days a week, the business quickly became a popular favorite amongst the locals and in 2021 the family opened a second nail salon location off Seaway Dr. in Ft. Pierce to help satisfy the demand for customers who lived in south Indian River and north St Lucie counties.
While the nail salon was growing, Tony and Briana opened the first Viet Bowl near the salon in Vero. Though it had a loyal following of pho aficionados, an opportunity to sell presented itself and the family jumped on the idea of opening a successful Asian market. In 2020, the Oriental Market opened offering a variety of items from sauces and spices to fresh, unique produce and seafoods. Additionally, premade food options to take and bake or fry at home became big sellers as well as beer, wine, and lotto.
Yet in the midst of all this entrepreneurism, Tony had a desire to bring Viet Bowl back to life and focus on a more refined menu with carry out as a selling feature for those who wanted fresh, light food while sunbathing and enjoying a day at the beach. The menu at the all-new Viet Bowl of Ft Pierce, offers banh mi, Vietnamese sandwiches with choice of flavorful proteins. Chef's choices like the pork chop platter, pad Thai, or customized soups and pho are all delicious and well portioned. Yet, a rising fan favorite seems to be the Make Your Own Bowl with choice of jasmine rice, vermicelli noodles, or lettuce as the base with choice of protein, toppings, and sauce thereafter. Inside the restaurant, a wall of snacks and Asian candies, decorative accents and more allows customers to browse while they wait. Conveniently located just a few doors down from the Tran family's second nail salon, customers are enjoying a fresh manicure and dinner to-go while supporting a local family who enjoys giving back to the Treasure Coast that has given them so much.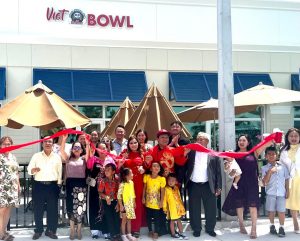 Viet Bowl: 835 # 2 Seaway Dr., Fort Pierce, FL, United States, 34949 (772) 999-3967
Foxy Nails of Vero: 646 21ST Vero Beach, FL 32960
Foxy Nails of Ft. Pierce: 825 Seaway Dr #2, Fort Pierce, FL 34949
Oriental Market: 696 21ST Vero Beach, FL 32960
The Treasure Coast Insider would not be possible without the help of these great sponsors. Please shop and support local businesses; click here to discover more about our fine sponsors.