On this week's Treasure Coast Insider, Anna Valencia Tillery from White Glove Moving & Storage is joined by Cyndi Lenz. As the editor of TreasureCoast.com, this online platform makes it easy to be in the know. From storm updates to beach status and a free calendar for all events in the region, there's always something to see or do. Listen here for updates and take advantage of all the site has to offer.
Our Hosts
Accomplished on- air personality, Anna Valencia Tillery takes great pride in absolutely everything she does hence The Treasure Coast Insider. With an enthusiastic outlook on life and a skilled weaver of words, Anna can take the boring and make it brilliant; offering a fresh perspective to audiences far and wide.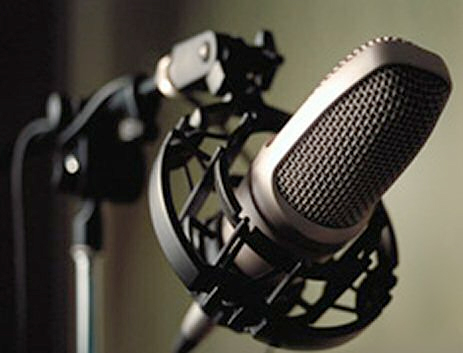 To begin, it is White Glove love month! Headquartered in the Treasure Coast, now with two full service warehouses, White Glove is pleased to announce it's 20th anniversary.  With more than fifty full-time employees, White Glove has been providing customers great service, fair priced moves since 2002.  Over the years, our scope of work and geographical range has been able to expand. As ang agent with Bekins Vanlines since 2018, we are assisting clients with their needs to move into and out of Florida.  Additionally, we have worked hard to pursue certifications in a number of areas including: piano moving, senior citizen relocations, art hanging and accreditations through the American Society of Interior Design.
Even more exciting, is that in twenty years of service we have helped support hundreds of charities. From in-kind donations of manpower or storage to actual funds, our team is proud of the giving we are able to do thanks to referrals that come from fine folks like you.  Year to date, charities range from pets to babies, youth to senior, the environment to community wide events and everything in between. With the engagement in the community, we are proud to be Vero Beach movers, Stuart movers, Palm City movers, Martin County movers, Treasure Coast movers, Port St. Lucie movers that people and causes can count on.
Of course, demand for moving is high with work requirements changing allowing more people to perform remotely. Plus, with many moving from other states, we are proud that we are able to help be their eyes and ears to make the transition even easier as many homes are being sold site unseen.  Thus, planning your move early is recommended to ensure you get the dates you want most. With twenty years now under our belt, we hope to prepare you as properly as possible including free checklists and other resources on our site.  By using these offerings and taking advantage of a free estimate prior to your house is even listed, we can ensure you will get top notch customer service coupled with competitive pricing and peace of mind. In conclusion, we look forward to being your go to mover for years to come.
The Treasure Coast Insider would not be possible without the help of these great sponsors. Please shop and support local businesses; click here to discover more about our fine sponsors.